Silvia Fashion SAC has been for more than 20 years in the Peruvian market and the last 3 years started with sustainable fashion.
Our fabrics are exclusively handmade by the women of the Marcapomacocha District
of the Junin province in Peru. These fabrics represent the Peruvian textile culture, in
our looms and crochet knitwear, we tell countless stories, intertwining harmony, and based on alpaca fibers, sheep wool, and organic cotton from our Peruvian highlands.
These works represent the Peruvian textile culture in the looms in an endless number
of stories, intertwining harmony and aesthetics based on Alpaca fleece, Sheep, and Pima cotton from our Peruvian highlands.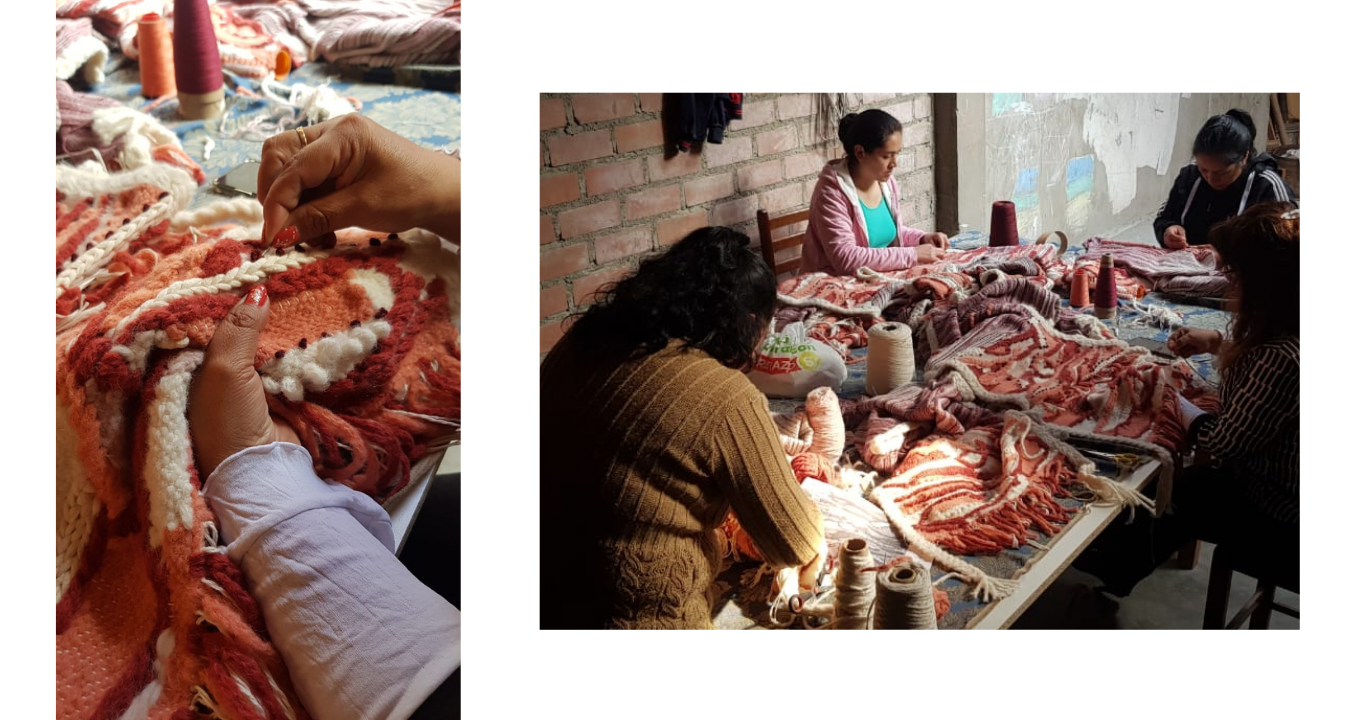 We are a company dedicated to the production of luxury exportable Alpaca garments and natural fibers with innovative designs that transmit the culture of the various regions of Peru where we use ancestral techniques.
We are committed to providing technical training to women from the communities and social support associations, to generate work and improve the quality of life.  We promote sustainability, fair trade, and care for the environment.

To be a company in the export and innovation of ethical, sustainable garments where we export our alpaca fiber fabrics, making a difference by representing our culture and tradition.  In this way, we expand and achieve that our communities continue to develop, for the good of itself.
In the future, develop a cyclical fashion system, to completely close the life cycle of the product through recycling and regeneration, thus contributing to good environmental management.
Designer Silvia Robles Fabian
Director & CEO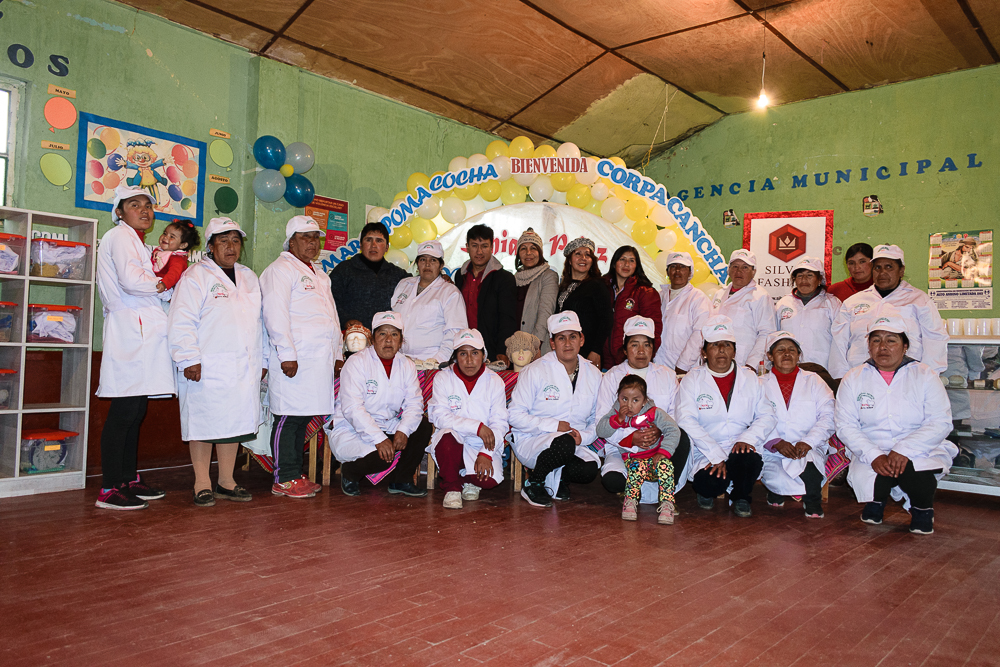 Marcapomacocha women's community
District of the Junin province in Peru